HOLLYWOOD'S FAVORITE WORKOUT IS NOW IN COLORADO
See our New Client Specials,
Membership and Package options
for both Colorado locations!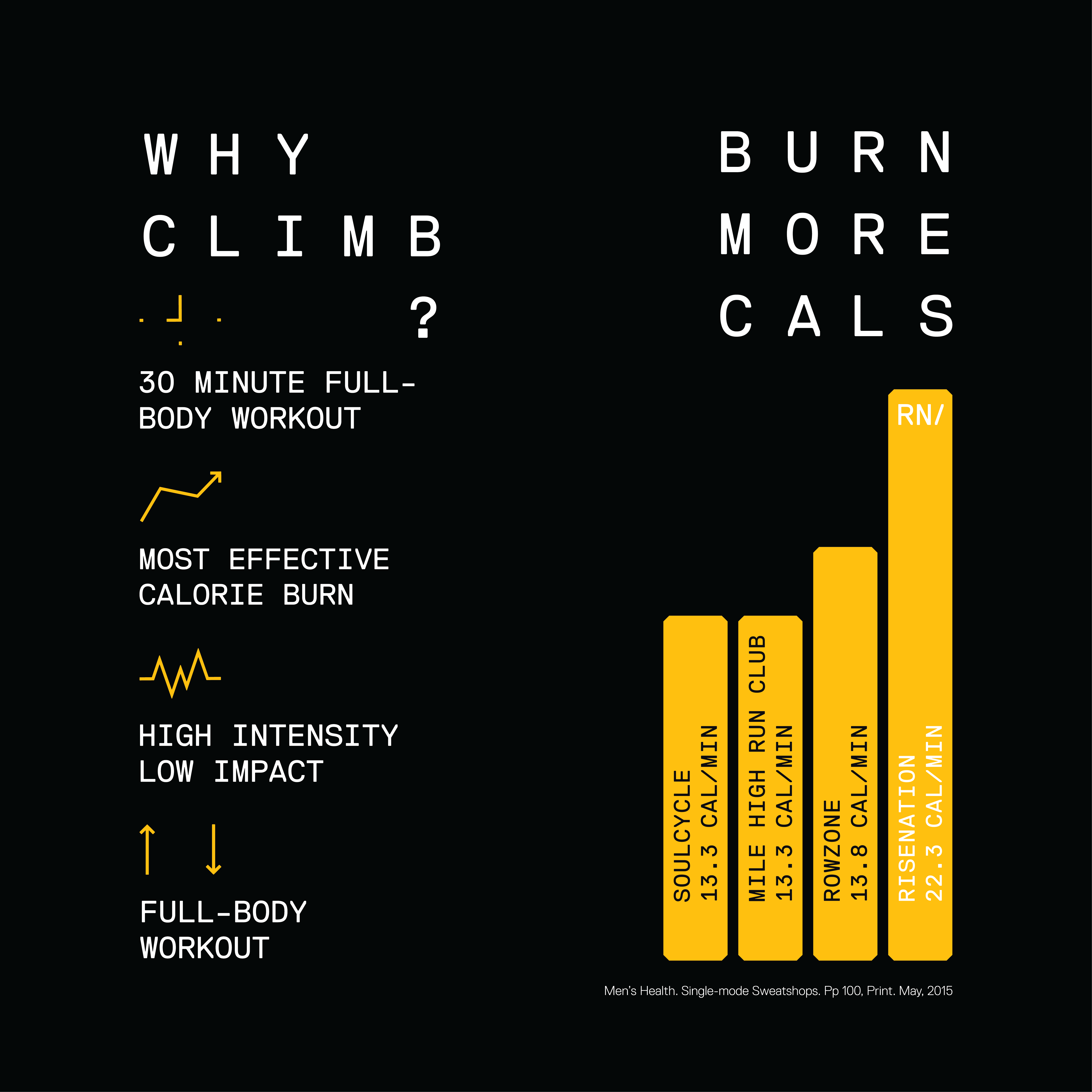 Pick Your Class
rise nation offers Classes for every fitness level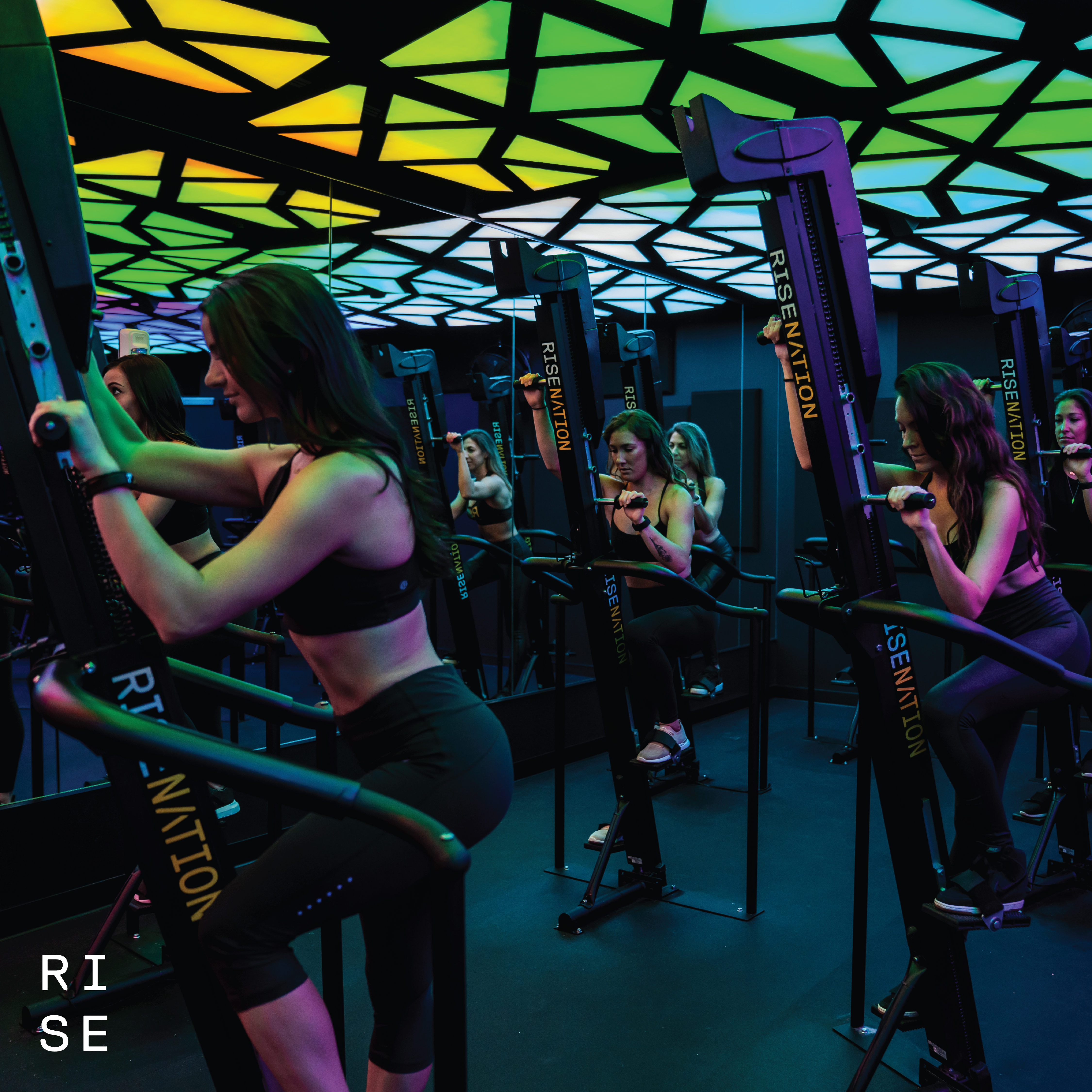 LEVEL 1
INTRO

Estimated Feet Climbed:
700 to 2500 ft

This slower paced class features more in-depth instruction on move proper form and movement execution. It is highly recommended for first-timers to help acclimate to our workout.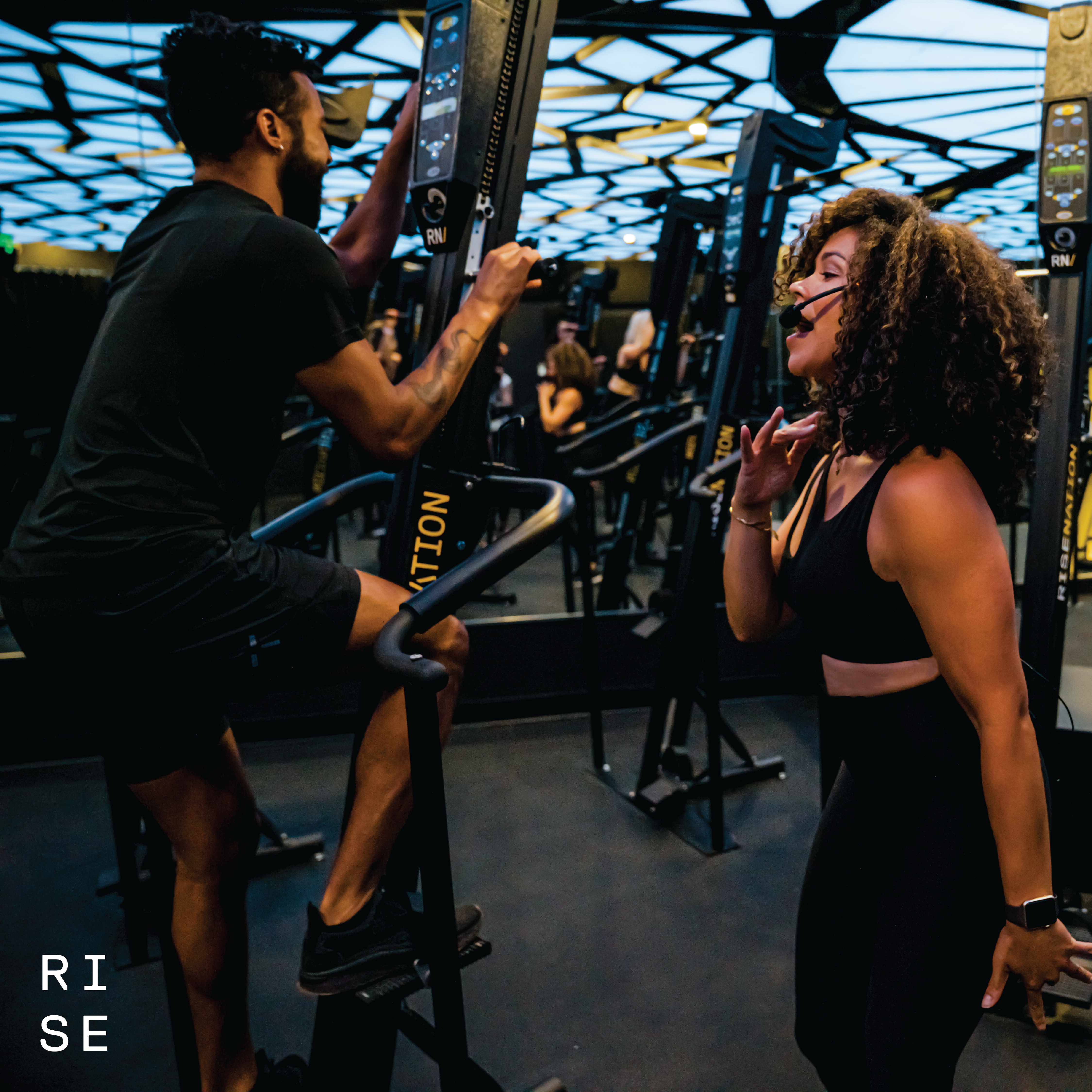 LEVEL 2
THE CLIMB

Estimated Feet Climbed:
1500 to 3500 ft

This class is choreographed to higher tempo music, features a wide variety of moves, and focuses on utilizing the beat of the music to motivate you through your climb.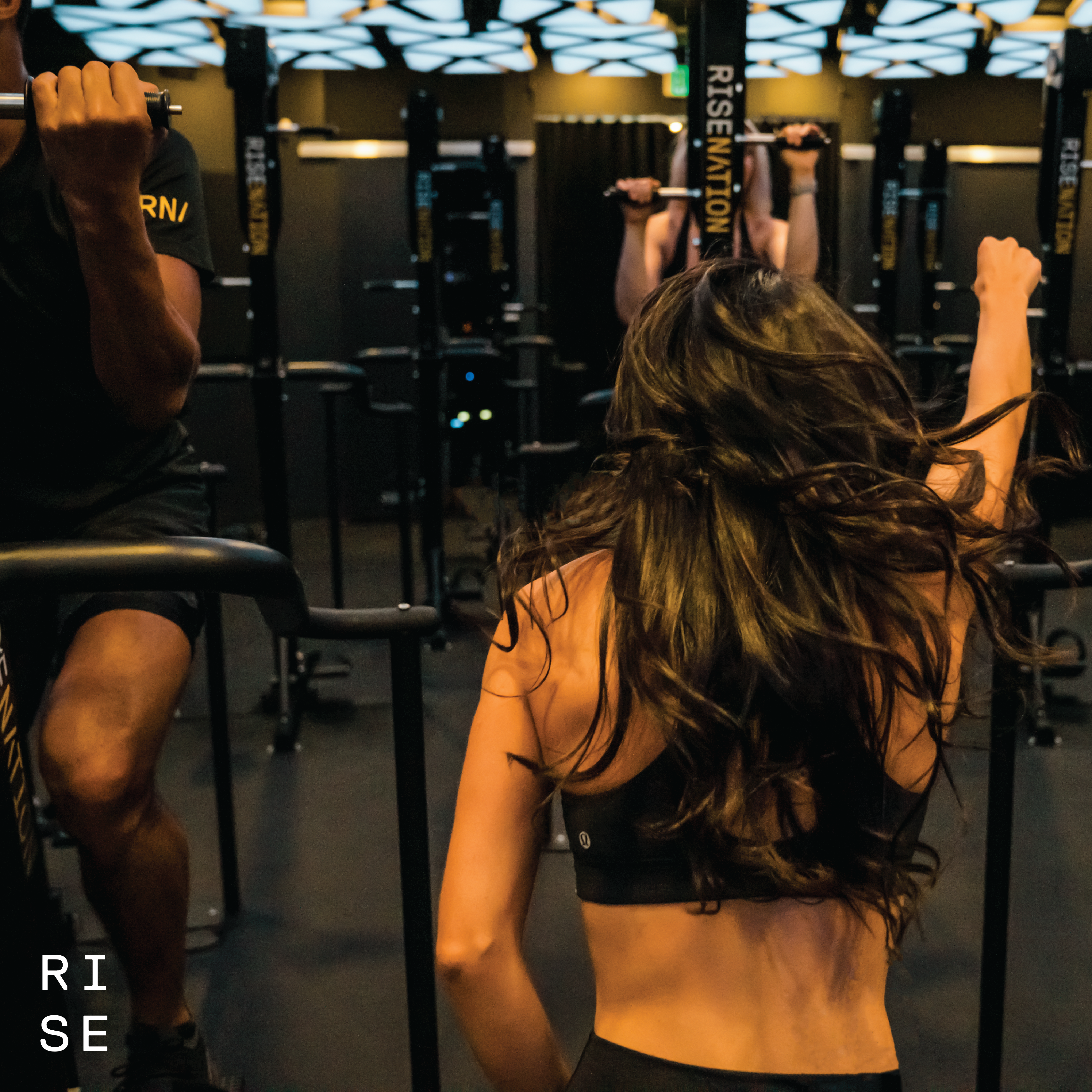 LEVEL 3
EXTREME

Estimated Feet Climbed:
2500 to 6000 ft

This high intensity, extreme elevation class features the highest difficulty moves and intervals designed to achieve maximal calorie burn that lasts all day. This advanced class is not recommended for first-timers.
What to Expect
Getting ready for your climbing workout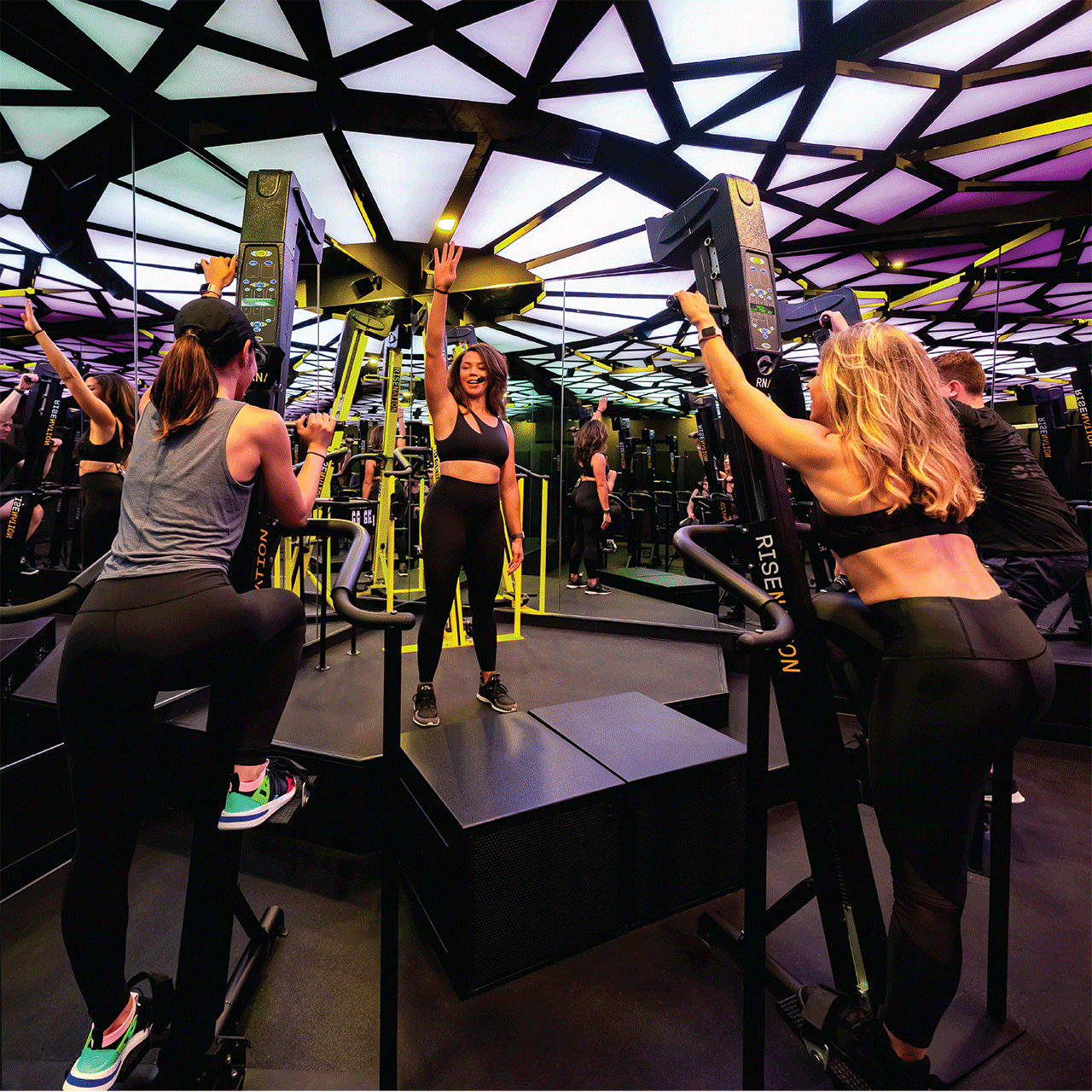 Preparation
Remember to hydrate before, during, and after your class. This workout is designed to be sweaty, so take breaks, pace yourself, and be sure to rehydrate throughout.
If it is your first time, please arrive at least 15 minutes prior to class. We will help get you checked-in at the member services desk, as well as show you around the studio. Our experienced staff will also be available to answer any of your questions, as well as show you how to utilize the VersaClimber Machine. We are here to ensure that you are taken care of, and you feel comfortable and confident before starting class.
Be sure to wear comfortable, breathable athletic wear, and closed toed tennis shoes for the class. We provide towels and water as well, so feel free to bring an open mind and be ready to climb!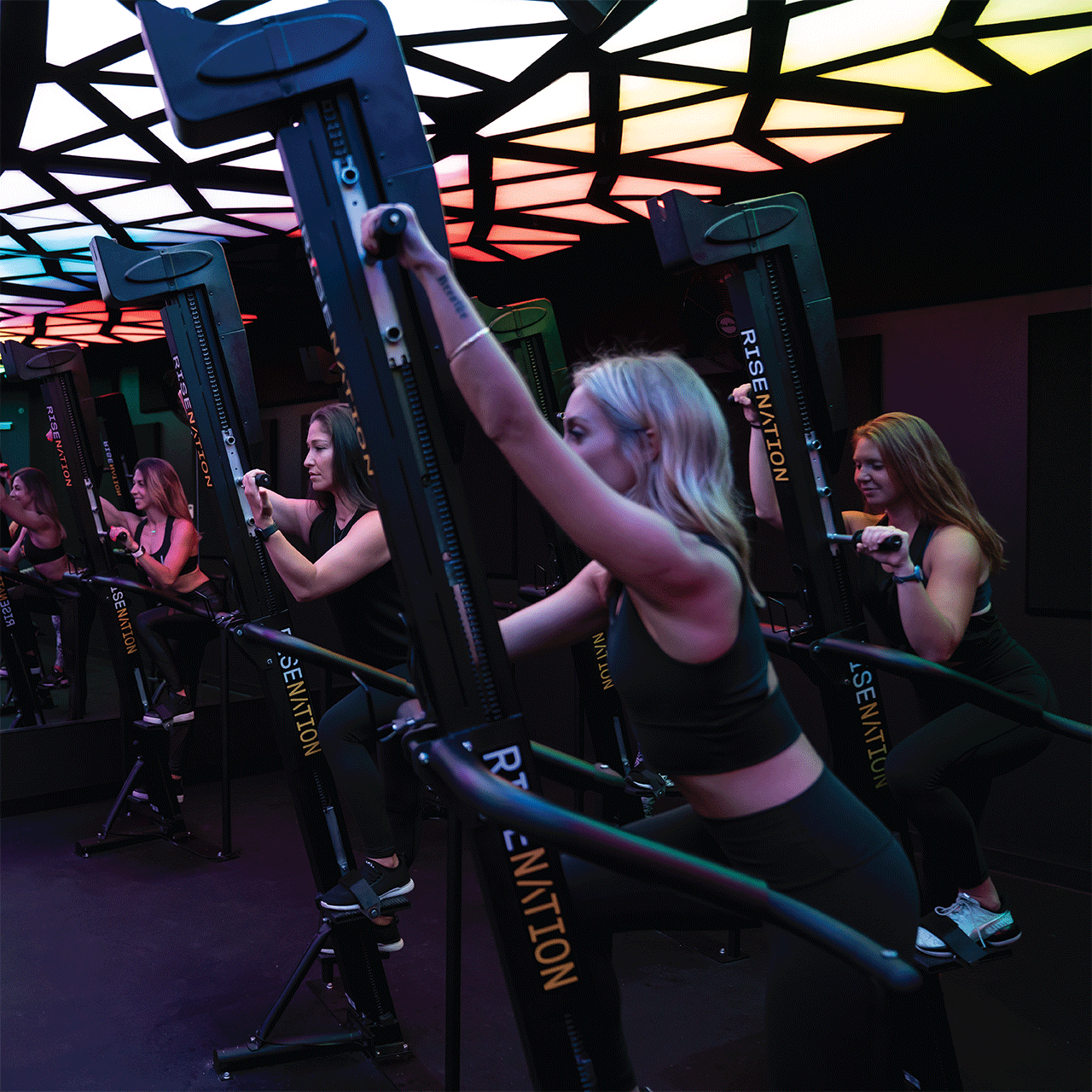 The Class
Our classes are designed to keep you rising to your peak performance level each and every time. From the moment you walk into the studio you will be able to experience our never before seen lighting system, sweat and move to amazing music, and climb amongst like minded people all in just 30 minutes. We climb to the beat, but we promise to teach you the "lingo" so you become a part of Rise Nation.
During your Rise class, you will sweat, dance, and climb to the beat of the music, together.
Be sure to pace yourself for your first few classes. It takes about 2 to 3 classes for your body to acclimate to the VersaClimber, so take as many breaks as you need to, and purchase our New Client Series to give your body exposure it needs to adapt.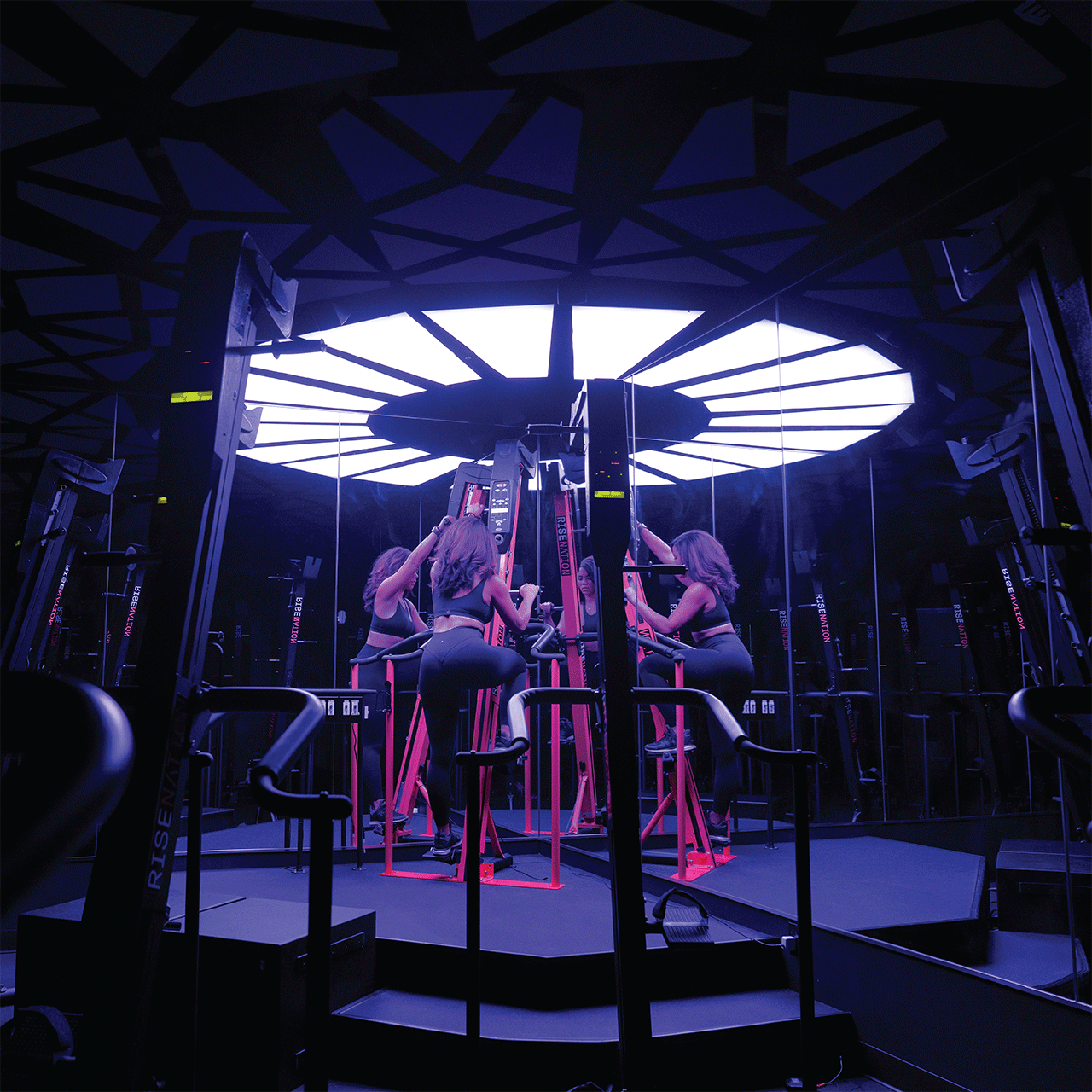 Every Rise Nation studio has its own unique dynamic lighting installation which the Instructor adapts to the music. Make sure to look up during class and don't be afraid to take a picture or two! We hope you enjoy yourself while you're in the studio with your fellow climbers. We encourage an open-mind and positive attitude, for both yourself and those around you.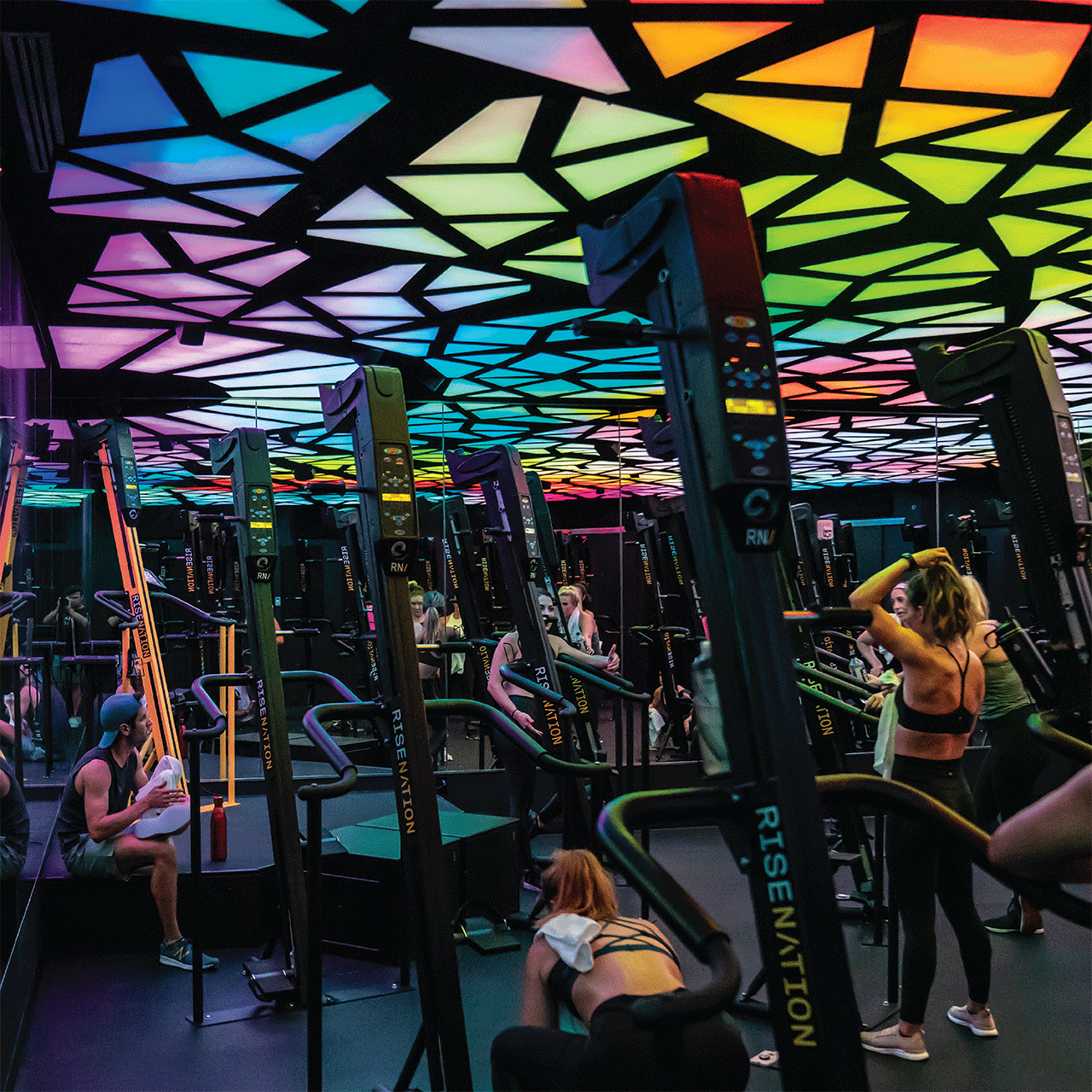 Body position is important throughout class, and we like to start with a strong foundation. Our experienced team will be sure to help set you properly for your machine your first time, but here are some good tips to get you started.
Foot Straps should have a finger or two of slack so they do not restrict blood flow
Handlebars should be at shoulder height or below
While climbing the torso and shins should be parallel with the vertical post
If you feel light headed or dizzy, safely take hold of the foam hand rails, step off the climber, and alert a team member should you be in need of medical attention