The Method
Studio CLMBR offers the ultimate cardio and strength workout. Your personal station includes a CLMBR machine, bench, weights, and resistance bands. Choose from climbing only classes or bootcamp style classes where you will alternate between the CLMBR and floor-based strength and mobility training. Welcome to the only gym you need.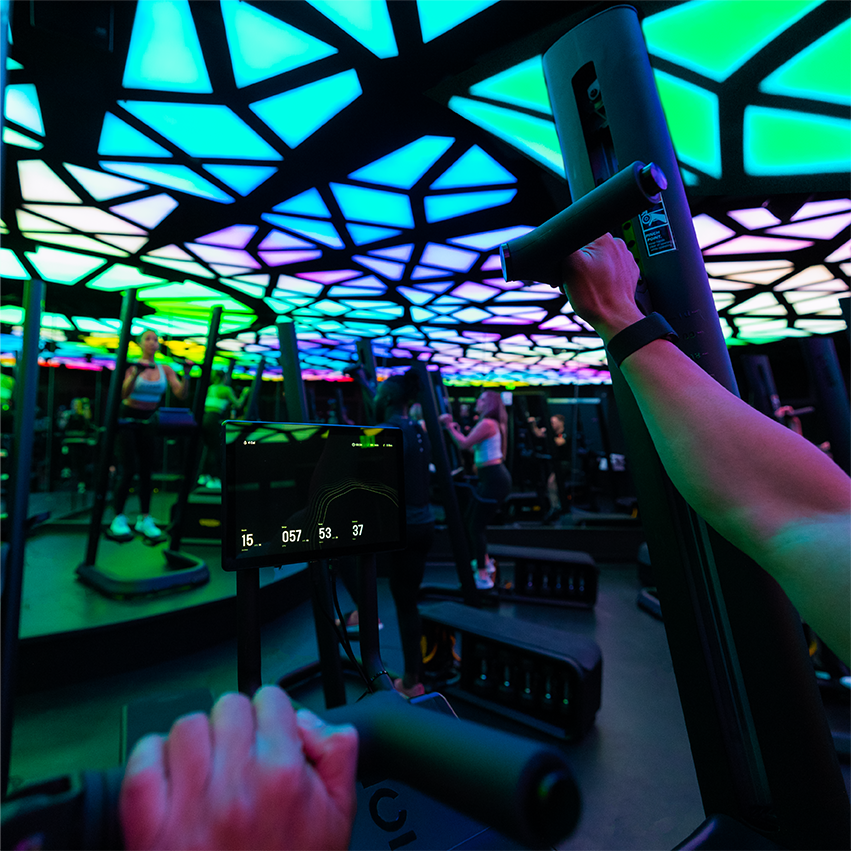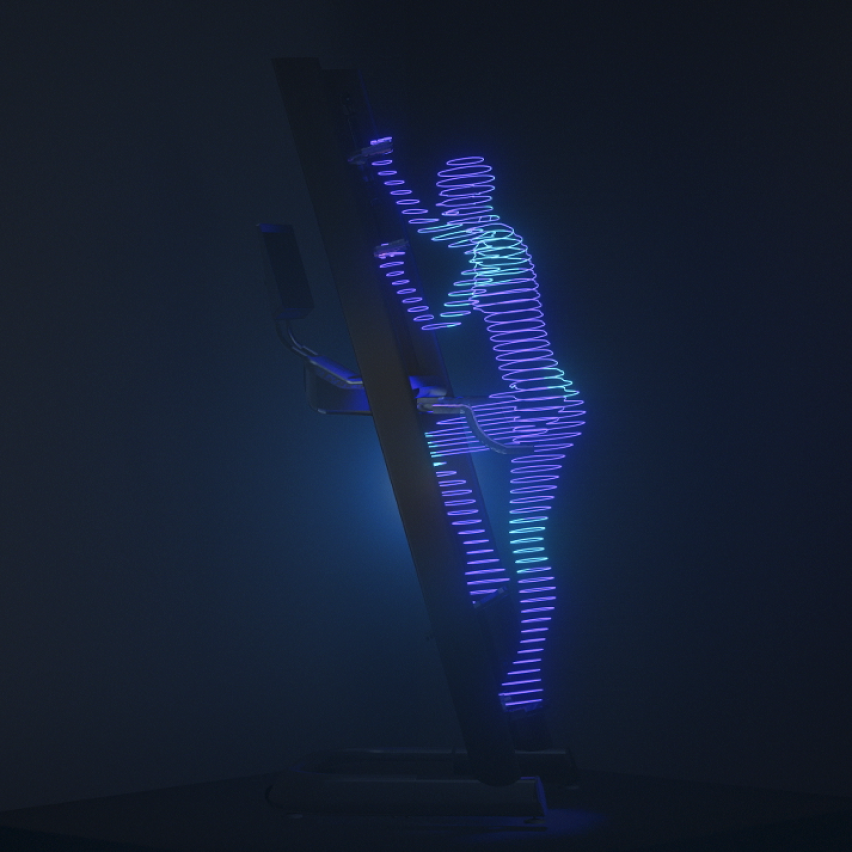 The Science
Vertical climbing is easy on the joints and allows for life-long use without negative consequences. Your feet stay planted, it eliminates any pounding on your joints and prevents erratic movement that could cause injury. All while providing extensive fitness benefits and neurological stimulation.
Learn More
The Workout
Maximize your movements with instructor-led cardio and weight training. Get lost in immersive workouts built for your body. CLMBR provides a full body, efficient workout in less time. The combination of strength and cardio training will burn more calories while toning your arms, back, abs, glutes, and legs. This is where primal movement meets state-of-the-art training.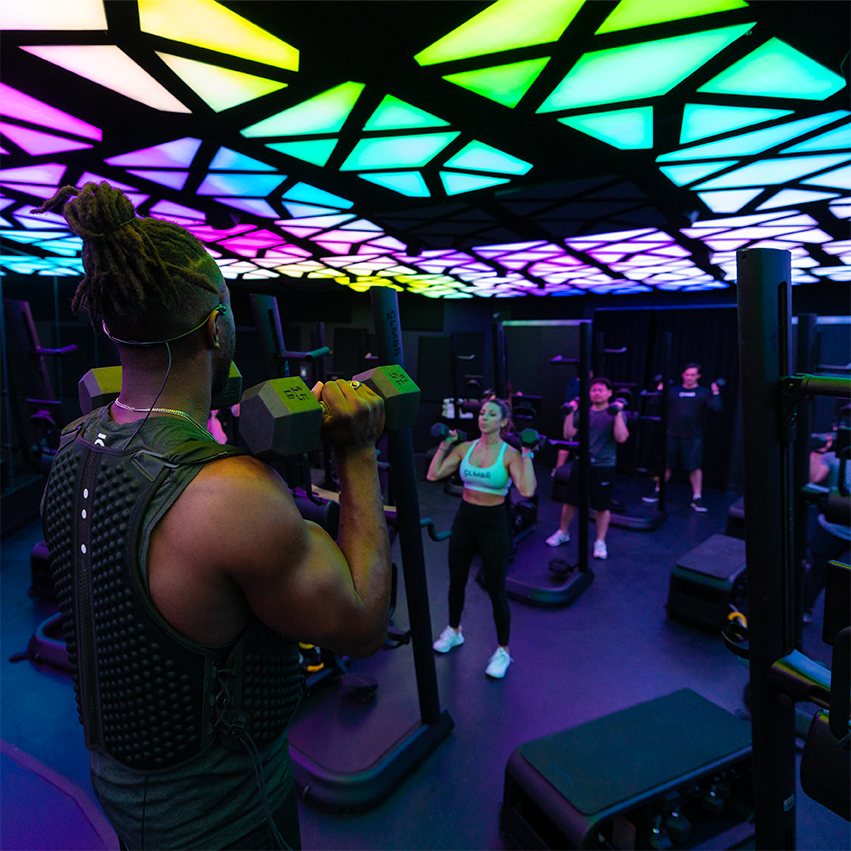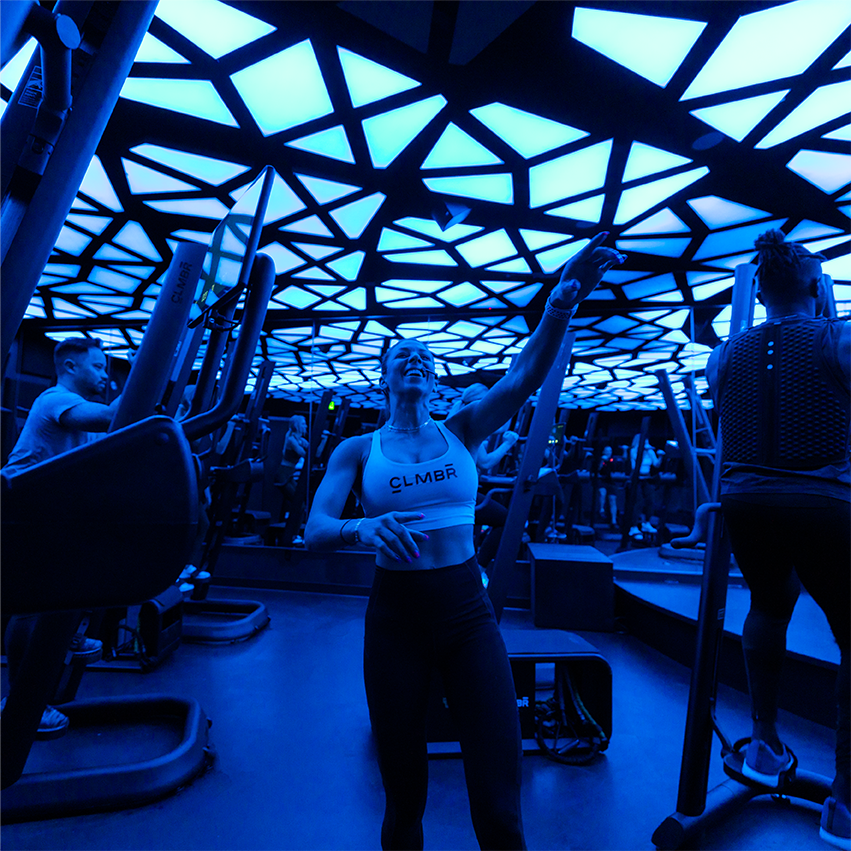 The Experience
Choose from either climbing only, bootcamp (a blend of "on-machine" and "off-machine" instruction) or just lifting classes. Individual workout stations allow for safe distancing and an efficient workout. Unique experiential lighting combined with our amazing instructors will ensure an experience like no other.