2 rooms, 3 workouts. Welcome to the only gym you need.
Just Climb
Achieve more in less time.
The full-body cardio focused class at Studio CLMBR – choose from either 30 or 45 minutes of climbing to the rhythm. Our motivational instructors will lead you through every part your climb in our experiential light and sound studio. Just Climb classes offer a workout like no other with unmatchable effectiveness and efficiency.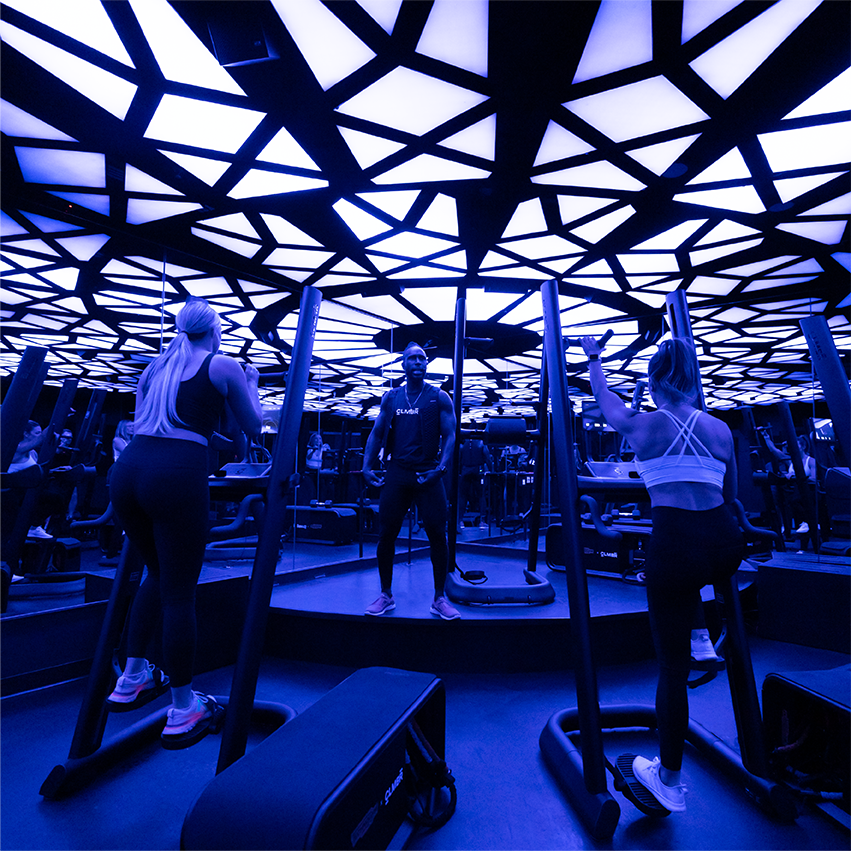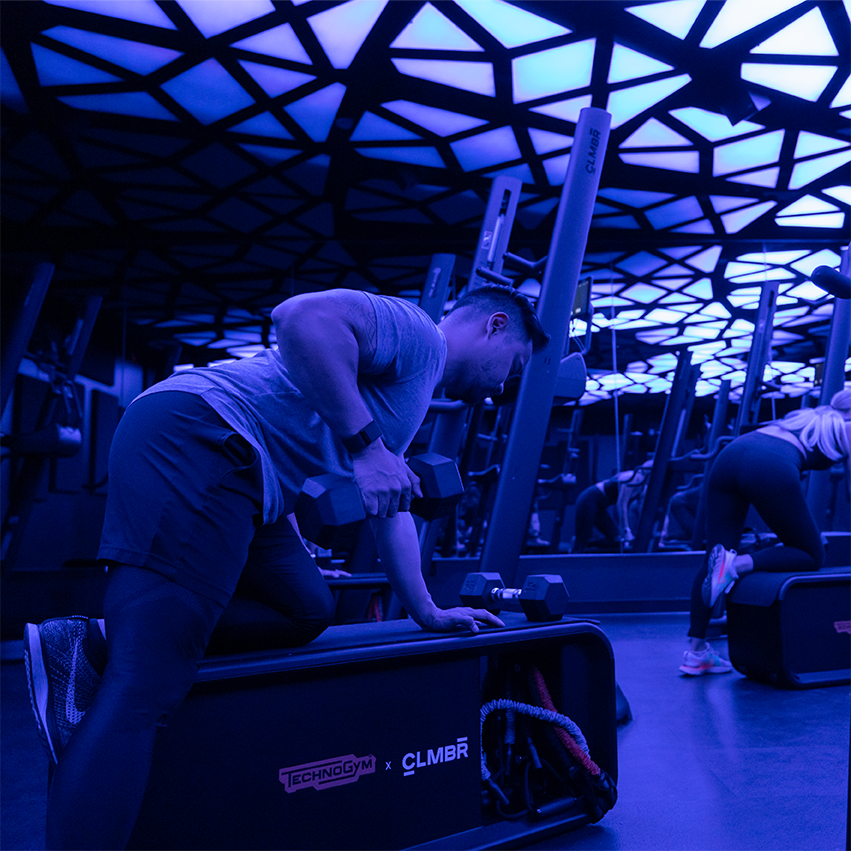 Bootcamp
Strength and cardio like never before.
The ultimate full-body conditioning and endurance workout. Our bootcamp classes start at your individual workout station that includes a CLMBR and weight bench. Within the available 30 or 45 minute class, you'll rotate between on-CLMBR segments and body-weight/supplemental-weight training segments. Our bootcamps will constantly challenging your fitness level and push you to reach new heights.
Just Lift
The ultimate compliment to the ultimate workout.
The newest addition to Studio CLMBR, Just Lift offers a space to exclusively focus on strength training. Each day has a unique focus – lower body, upper body, and full body. Designed to improve body composition, build muscle mass, and increase your metabolism through a focused, group-based class that utilizes dumbbells, resistance bands and your own body wight. Just Lift is the perfect complement to our Just Climb and Bootcamp classes – get ready to reach your elite fitness potential.